Pope Francis Angelus in Saint Peter's Square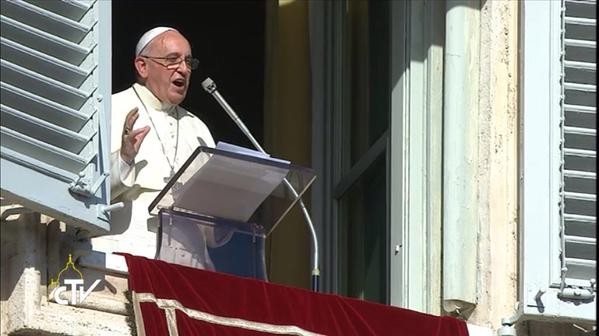 POPE FRANCIS
ANGELUS
Saint Peter's Square
Palm Sunday, 20 March 2016
I greet all of you who have taken part in this celebration and those who have joined us by television, radio and other means of communication.
Today we are celebrating the 31st World Youth Day, which will culminate at the end of July with the great World Meeting in Krakow. The theme is "Blessed are the merciful, for they shall obtain mercy" (Mt 5:7). My special greeting goes to all the young people present, and to all the young people of the world. I hope that you will be able to come in great numbers to Krakow, the homeland of St John Paul ii, the author of the World Youth Days. Let us entrust to his intercession the remaining months of preparation for this pilgrimage which, within the context of the Holy Year of Mercy, will be the Jubilee of Young People at the universal level of the Church.
Many young volunteers from Krakow are here with us. On returning to Poland, they will take to their nation's leaders the olive branches gathered in Jerusalem, Assisi and Montecassino and blessed today in this Square, as an invitation to cultivate initiatives for peace, reconciliation and fraternity. Thank you for this beautiful initiative; go forth with courage! Now let us pray to the Virgin Mary, that she help us to live Holy Week with spiritual intensity.
[Angelus Domini...].